Affordable Porta Potty Rentals For Your Next Event Or Project
Are you planning an event or project that requires porta potty rentals? If so, you're in luck! Affordable porta potty rentals are available for your next event or project, without breaking the bank. Keep reading to learn about the cost benefits of renting a portable toilet for your upcoming event or project.
Portable toilets can be an important necessity at any outdoor gathering or construction site. However, there is often a misconception that they come with a hefty price tag – but this doesn't have to be the case! The truth is, renting a porta potty can actually save you money, especially if it's done right.
The key to getting affordable porta potty rentals is in understanding all of your options and finding a reliable rental company who will work with you to meet your needs. With the right rental company on your side, you can get an affordable porta potty rental that meets all of your requirements and fits into your budget.
When you're running a construction site, it's important to make sure that you have the necessary facilities for your workers. That's why porta potty rental is the perfect solution. Portable toilets are available in various sizes and styles, so it's easy to find one that's right for your needs. Whether you need one toilet or multiple units, there are plenty of rental options on the market. When looking for a reliable porta potty rental company, make sure to check out their customer reviews and reputation. You want to make sure that they have clean and well-maintained portable toilets, as well as quality service. It's also important to compare prices between different companies so that you can find the best deal. Toilet rental isn't something you should take lightly – cleanliness is essential for any construction site. By doing your research and finding a reputable company with quality products, you can ensure that your workers will have access to clean and reliable portable toilets at all times.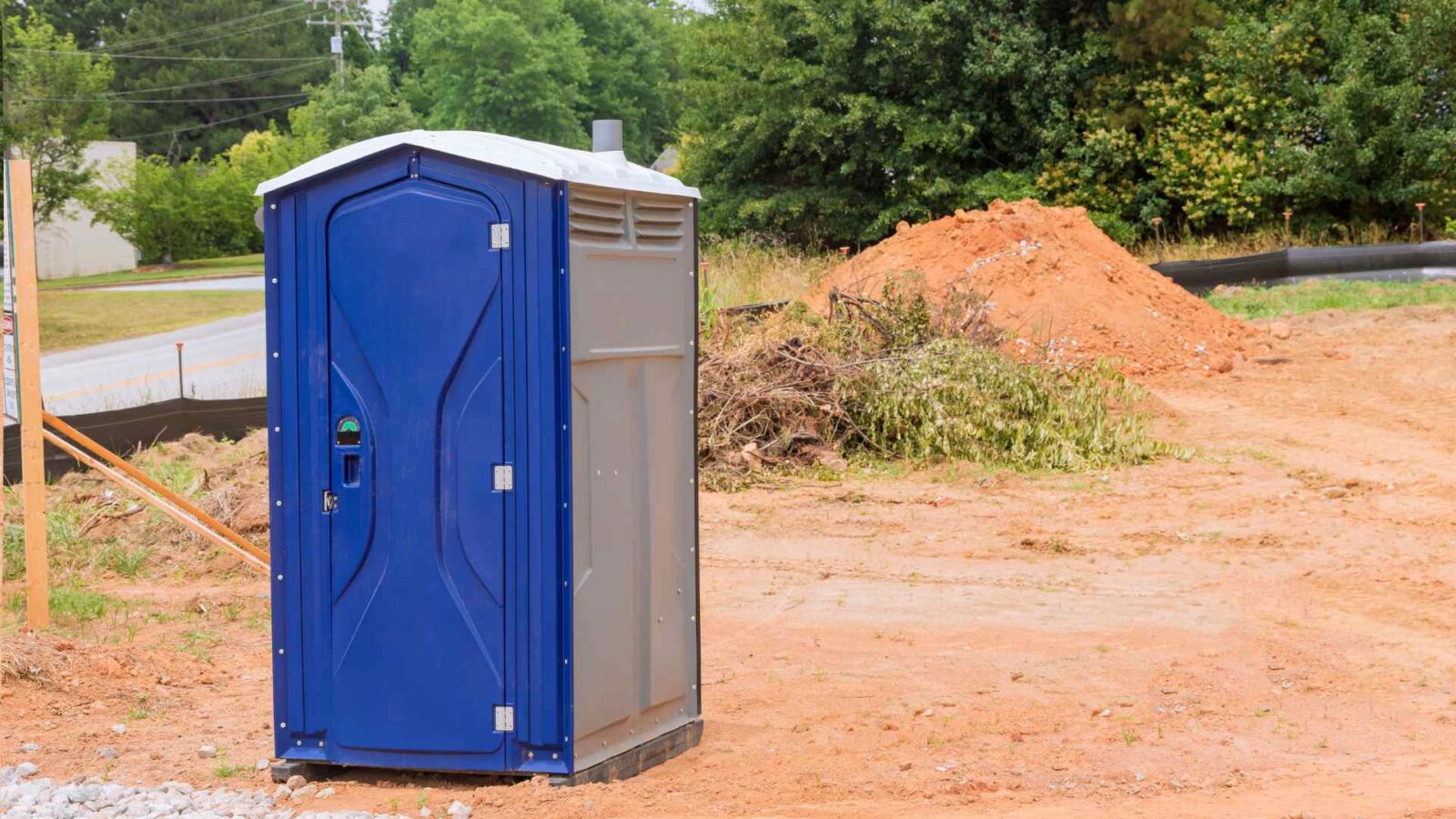 Keep Your Guests Comfortable With Portable Toilet Rentals For Weddings
When it comes to weddings, comfort and convenience are key. That's why luxury portable toilets are the perfect solution for providing guests with a place to do their business without any hassle or discomfort. These toilets feature hands-free flushing, air conditioning and even hot water for ultimate comfort. They also come with extra amenities like deodorizers and hand sanitizer to ensure a pleasant experience for everyone.
Toilet trailers provide the ultimate in convenience, with multiple units connected together so that guests never have to leave the venue to use the restroom. The trailers can be set up quickly with minimal disruption and they look great too! They come in a variety of sizes and styles so you can find one that suits your needs perfectly. All of these features make them ideal for weddings where you want to keep your guests comfortable while still ensuring they have access to hygienic facilities.
Portable toilet rentals make it easy to provide your wedding guests with all the comforts of home without sacrificing style or convenience. Whether you need one unit or a whole fleet of trailers, you can find a rental company that will deliver exactly what you need at an affordable price. From luxury units to basic porta potties, there's something for every budget and event size – so let us help make sure your special day is as stress-free as possible!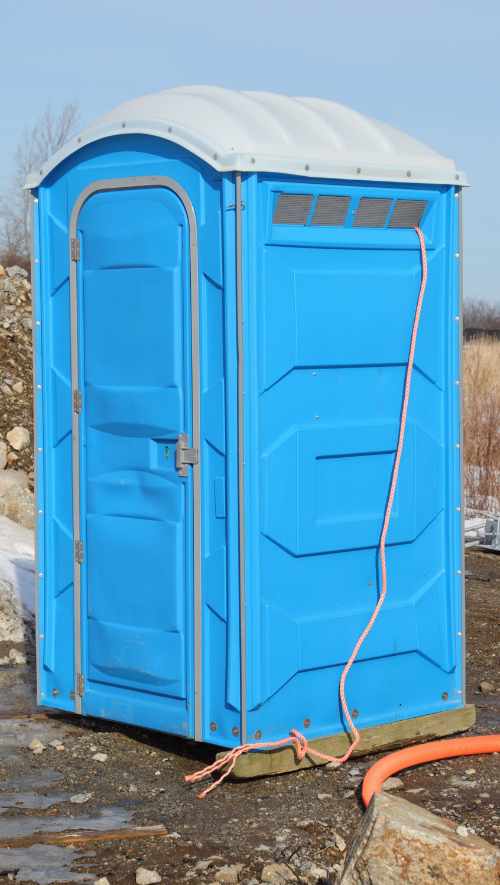 Ada-Compliant Porta Potty Rentals For Your Festival Or Fair
When hosting a special event or working on a large job site, ADA-compliant porta john rentals are essential. Whether you're in need of one porta potty or several restroom trailers, companies that provide these services are available to meet your needs. They offer a variety of options for individuals looking for the perfect ADA-compliant solution for their next event or project.
Portable restrooms come in different sizes and shapes, with features such as hand sanitizer stations, sinks and even air conditioning. Many companies also offer an array of accessibility features, including ramps, grab bars and wider doorways. This allows those with disabilities to access the restroom easily and comfortably. Additionally, many units have sensors that will automatically open the door when someone approaches so they don't have to worry about having to manually open it. No matter what type of portable restroom you require for your special event or job site, be sure to choose a company that can provide an ADA-compliant solution. With their help, you can ensure everyone has easy access to the facilities they need while providing a safe and comfortable experience for all involved.
Flexible Rental Options For Portable Restrooms And Handwashing Stations
Finding the right porta potty rental for your next event or project doesn't have to be a hassle. We offer flexible rental periods so you can rent a porta potty for as long as you need it. Whether it's for a one-day event or an ongoing construction project, we have the perfect solution. Our team of experts will provide you with detailed information about your options and help you choose the best option to meet your needs.
We also offer hand wash stations in addition to our selection of portable restrooms. This is ideal if you need additional facilities for your guests or employees. All of our hand wash stations are equipped with soap, water, and paper towels, and they come with privacy screens that can be easily installed onsite. Plus, they're easy to transport and set up, so you don't have to worry about getting them to the event location.
No matter what kind of restroom or handwashing station you need, we can help make sure that your next event or project goes off without a hitch. Get in touch today to learn more about our rental options and find out how we can make your next event a success!
Get Fast And Friendly Service For Your Portable Toilet Rental Needs
When you're looking for a dependable porta potty rental company, you want great customer service and fast response times. You shouldn't have to wait days or even weeks to get the portable restroom rental that you need. That's why it's essential to find a porta potty rental company with friendly customer service staff that can quickly process your request and get your rental delivered on time.
The best companies will have a wide selection of porta potties available for rent, including standard models and luxury options with features like flushing toilets and running water. Whether you need one or multiple portable toilets for your event or project, they should be able to provide the right number of units at competitive prices. Plus, they should be experienced enough to meet any special requirements that you may have such as ADA-compliant units or larger sizes for big events.
If you're looking for quick turnaround times and great customer service, make sure to get in touch with a reliable porta potty rental company today. Check out their website to see their full selection of products, read reviews from past customers, and request a quote so you can compare rates. With the right company by your side, you can rest assured knowing that your portable toilet rentals will be delivered on time and in perfect condition.
Premium Porta Potty Rentals For Your Vip Event Or Luxury Site
For those looking for premium porta potty rentals for a VIP event or luxury site, there are many options available. Portable restrooms feature hand wash stations, air conditioning, sound systems, and other amenities that make them the perfect addition to any high-end gathering. They also come in a variety of sizes and styles to suit the needs of any large event or luxury site. Plus, they can be easily transported from one location to another without any problems.
Porta potties offer a private and secure area for guests to use while at an event or on a luxury site. They also provide a convenient way to dispose of waste in an environmentally friendly manner. Furthermore, they are designed to provide maximum comfort and convenience with minimal effort required. This makes them ideal for all kinds of occasions, including weddings and corporate events.
When renting portable restrooms for your VIP event or luxury site, it is important to choose the right supplier that offers quality products and services at competitive prices. Additionally, the supplier should have experience in providing these types of rentals so that you know you are getting the best value possible. With careful planning and research, you can ensure that your guests have access to clean and comfortable restrooms during their visit.
Impress Your Guests With High-End Portable Restroom Trailers
Are you planning an event that requires luxurious restroom accommodations? If so, consider porta potty rentals near me for a high-end experience. Portable restroom trailers are ideal for elegant events like weddings and corporate galas. They offer a level of sophistication and convenience not found in traditional portable toilets.
These restroom trailers come equipped with various features, such as lighting, air conditioning and heating, running water, multiple stalls, sinks and even mirrors. All these amenities can be customized to match the style of your event or site. Plus, they can be stocked with toiletries to ensure that your guests have all the necessary supplies at hand.
Bathroom trailer rental is also a cost-effective option for large events or sites where traditional restrooms may not be available or practical. These trailers can easily be transported to any location and provide a safe and comfortable environment for your guests. With the right porta potty rentals near me provider, you'll have access to clean and luxurious restroom trailers that will make your event memorable.
Luxury Portable Toilets With Extra Amenities For Your Special Event
If you're looking for something a bit more special than a standard porta potty, consider renting luxury portable toilets with extra amenities. These restroom rentals will provide your guests with a more comfortable and private experience that they won't soon forget. Depending on the size of your event, you can choose from a variety of sizes to fit your needs perfectly. Many rental companies offer special packages that include additional features such as hand-washing stations, air-conditioning, and even flushable toilet systems.
An experienced rental company should be able to provide you with all the necessary information about luxury portable toilets and their features. They'll also have helpful advice on how to best accommodate your guests based on the size and duration of your event or project. Furthermore, they can help with delivery and setup so that you don't have to worry about it yourself. So if you're looking for high-end restroom rentals near you, be sure to do some research and find a reputable provider in your area.
Whether you're hosting an intimate gathering or a large-scale event, having luxury portable toilets is sure to make it one to remember! With the right rental company on board, all of your guests will have access to comfortable facilities without any worries or stress.
Vip Restroom Rentals For Exclusive Corporate Events And Galas
When you need to rent portable toilets for a special event, VIP restroom rentals are the perfect choice. These luxurious bathroom options provide guests with a high-end experience that's sure to be remembered. They're also fully stocked with all the amenities you'd expect from an exclusive event, like soap and toiletries. Plus, they come complete with a sink and vanity mirror, so your guests can freshen up before heading home. Portable bathrooms are ideal for outdoor events like weddings or corporate galas. They're spacious and comfortable, plus they offer great views of the surroundings. And since they're portable, you can easily move them around if needed. So whether you're planning an intimate gathering or a large celebration, VIP restroom rentals are the perfect solution for your event needs.
Frequently Asked Questions
Planning a large event or project can be overwhelming. One of the essential preparations is to book porta potty rentals for guests and workers. How far in advance should you make these arrangements?
When it comes to booking porta potty rentals, the sooner the better. Leaving it until the last minute can cause unnecessary stress and lead to higher prices. It's best to book your rental at least two weeks before your event or project starts, giving yourself plenty of time to find the right option and get it delivered on time.
The best way to secure a good deal is by researching different providers and comparing services. Read customer reviews, ask friends for recommendations, and look for deals online. You can also contact companies directly if you have specific questions about their services or need help selecting a model that meets your needs. By doing some research beforehand, you can save time and money while ensuring that you have quality porta potties ready when they're needed!
When it comes to renting a porta potty, one of the most common questions is whether there is a minimum or maximum rental period. The answer to this question depends on the particular company you're renting from, as some may have different policies than others. It's important to research each company thoroughly and ask any questions you may have before signing your contract.
Generally speaking, the majority of porta potty rental companies have set minimum and maximum limits for their rentals. The minimum rental period might be one day, while the maximum could be up to several months depending on what you need. Additionally, many companies offer discounts for longer rentals, so it's worth looking into if you're planning on needing a porta potty for more than a few days.
It's always best to book your porta potty early in order to make sure that your preferred option will be available when you need it. Doing so also gives you plenty of time to consider all your options and compare prices between different rental companies. This way, you'll know exactly what kind of services are offered and how much they cost – helping you make an informed decision that meets your needs and budget best.
Organizing an event or project often involves many details, one of which is ensuring that guests and workers have access to proper sanitation. This can lead to the question of whether there is a delivery fee for porta potty rentals. The answer is yes, and this article will explore how you can factor in the delivery fees when planning your next event or project.
First, it's important to note that delivery fees vary from provider to provider. The cost will depend on the number of porta potties you need and their location. Some rental companies may also include a set-up fee in the final cost. It's best to shop around and compare different providers to ensure you're getting the best deal with all associated costs accounted for.
You may be able to reduce your delivery fee by bundling services such as waste removal with your porta potty rental. Additionally, if you are having an extended event or project, some providers offer discounts on multiple-day rentals. These savings will help offset any delivery fees while ensuring your guests or workers have access to clean and safe facilities during your event or project.
Therefore, when planning your next event or project, consider all associated costs including those for porta potty rentals and delivery fees so you can budget accordingly.
Are there any additional fees for extra amenities? When it comes to renting a porta potty, there are additional fees and charges you should be aware of. Knowing what these fees are can help you budget accordingly.
One of the most common fees associated with porta potty rentals is an extra cost for additional amenities. These can include items like hand sanitizer, special lighting, heating or cooling systems, electric outlets, and even toilet seat covers. Depending on the type of event or project you're planning, these items may be worth the extra expense.
When considering whether to add any of these extras to your rental package, make sure you understand all the costs involved. Be sure to ask your rental provider about any applicable delivery charges or other miscellaneous fees that may apply. It's also a good idea to read the terms of your rental agreement carefully so that you know exactly what services will be provided and how much they will cost.
Being informed about all the extra fees associated with porta potty rentals can help ensure that your event or project runs smoothly and within budget.
When you are considering renting a porta potty, it's important to know the cancellation or refund policy. In some cases, the company may charge a fee and the customer is responsible for paying that. It is important to read all of the fine print before you make your reservations so that you don't end up with any surprises.
It's also important to be aware of any additional fees associated with extra amenities. Some companies will offer these services at an additional cost, such as providing handwashing stations or portable sinks. Knowing what's included in your rental package, and what will cost extra, can help ensure that you get exactly what you need without overspending.
Be sure to ask about the company's cancellation or refund policy when you make your reservations. Many companies have flexible policies that allow for refunds or cancellations with advanced notice. This can give you peace of mind if something unexpected arises on event day and you need to cancel or alter your plans. Understanding all of the details ahead of time can help avoid costly mistakes and keep your event running smoothly.
If you're looking for an affordable porta potty rental for your next event or project, there are a few things you'll need to consider. First and foremost, it's important to book your rental as far in advance as possible. Most porta potty rentals come with a minimum and maximum rental period, and there may be additional fees for extra amenities. It's also important to check the cancellation or refund policy before you commit to anything, as this could affect your overall cost. In conclusion, renting a porta potty doesn't have to be complicated. As long as I plan ahead and do my research, I should be able to find an affordable option that meets my needs. With so many different companies offering rentals, I can compare prices and services until I find the perfect solution for me. Plus, if I'm ever unsatisfied with my rental experience, I can always take advantage of any available cancellation or refund policies.